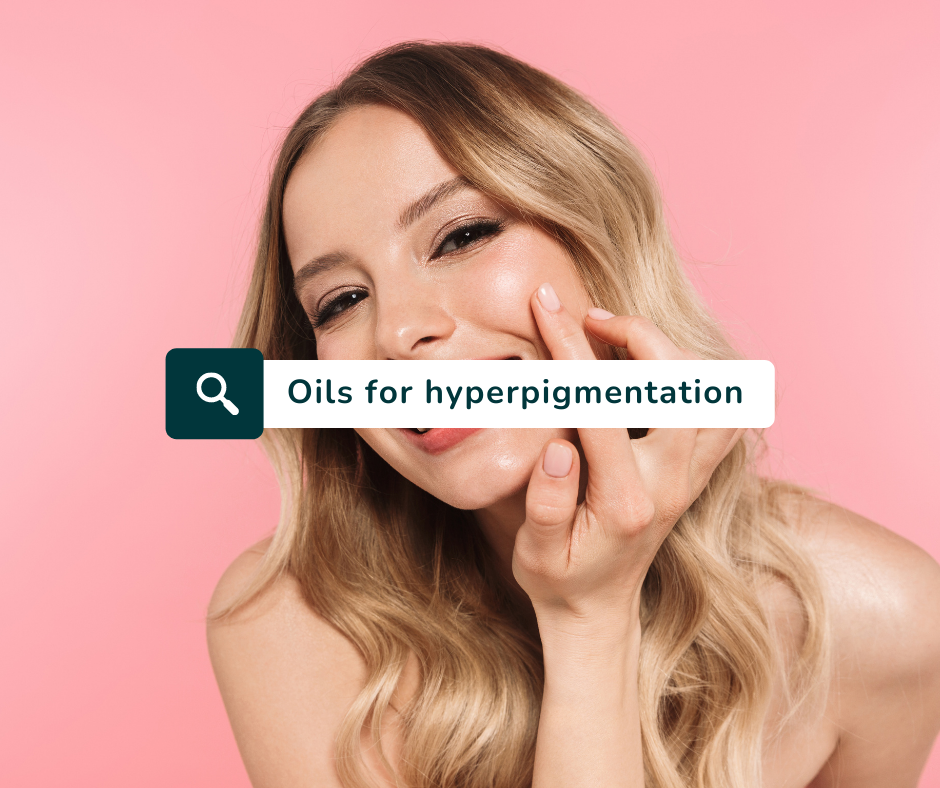 Hyperpigmentation is the world's second most common skin problem for both men and women, affecting over 30 million people. Hyperpigmentation is the overproduction of melanin, which results in dark blotches on the skin. Hyperpigmentation includes age spots, liver spots, freckles, sun spots, and pregnancy masks, and there are various treatments available to minimize or remove the darker skin. Hyperpigmentation is the formation of deposits on the skin caused by an excess of melanin synthesis, resulting in skin patches that seem darker than the surrounding skin.
Melanin is a pigment found in the skin of nearly all creatures on the planet. Melanin is a naturally occurring substance in the body that gives color to the iris of the eye, hair, and skin; melanin is essentially color. Melanin also works as a natural sunscreen, protecting against dangerous UV rays; however, as many people in Sri Lanka have discovered the hard way, it cannot prevent sunburn on its own.
What causes Hyperpigmentation?
The following are some of the most common causes of skin hyperpigmentation:
Sun exposure: Sun exposure is one of the reasons why it affects people more in tropical countries like Sri Lanka, where most people do not use sunscreen and the risk of hyperpigmentation from UV is higher.
Heredity: Unfortunately, you can inherit it from your family.
Acne and Hormonal Changes: Hyperpigmentation breakouts in teenagers and pregnant women are caused by hormonal changes, which also cause acne.
Herbs that can help Hyperpigmentation
Aloe Vera - Aloesin, a chemical found in aloe vera, may help to lighten hyperpigmentation. Aloesin works by reducing melanin formation in the skin.
Vitamin C - It is the gold standard when it comes to antioxidant-rich, free radical protection. Its strong antioxidant concentration helps to lighten dark spots and a variety of other indicators of sun damage.
Essential oils and carrier oils - When oils are applied appropriately on your skin, they can help with everything from healing eczema to removing dark spots. These oils may be a more natural way to reduce the appearance of obstinate pigmentation by stimulating cellular regeneration without causing chronic dryness, irritation, or sun sensitivity.
These oils are distilled from a plant's leaves, bark, roots, and aromatic botanical parts. Tea tree, lavender, lemon oils, rosehip oil, and jojoba oil are a few examples. Carrier oils are vegetable oils generated from the plant's fatty component. Rosehip, jojoba, coconut, castor, and olive oil are examples of oils derived mostly from seeds, kernels, or nuts. While carrier oils can be applied straight to the skin, essential oils must be combined with carrier oil to avoid an allergic reaction.
Top 03 oils for skin hyperpigmentation
Rosehip oil
Rosehip oil is a popular oil in skincare because of its high vitamin A concentration, which makes it a great treatment for dark spots and acne scars. Rosehip seed oil's strong vitamin A concentration promotes skin cell renewal, while vitamin C improves overall skin brightness.
Frankincense oil
Frankincense oil has antibacterial and therapeutic effects. This oil is intended to lighten dull and dark skin caused by sun exposure. This oil promotes cell turnover, making it an excellent choice for fading scars and discolouration. Its capacity to induce healthy skin turnover and strengthen skin elasticity is similar to that of retinol, but without the dryness, UV sensitivity, or skin thinning associated with retinol. This, combined with its potent antibacterial and therapeutic capabilities, makes it an excellent choice for acne-prone skin and hyperpigmentation.
Lavender oil
Lavender oil relieves irritation and inflammation, allowing your skin to heal more quickly. Because of the anti-inflammatory characteristics, there is less pigmentation and scarring. It is one of the best oils for hyperpigmentation; it helps with anything from inflammation to discolouration to eczema and hyperpigmentation from acne.