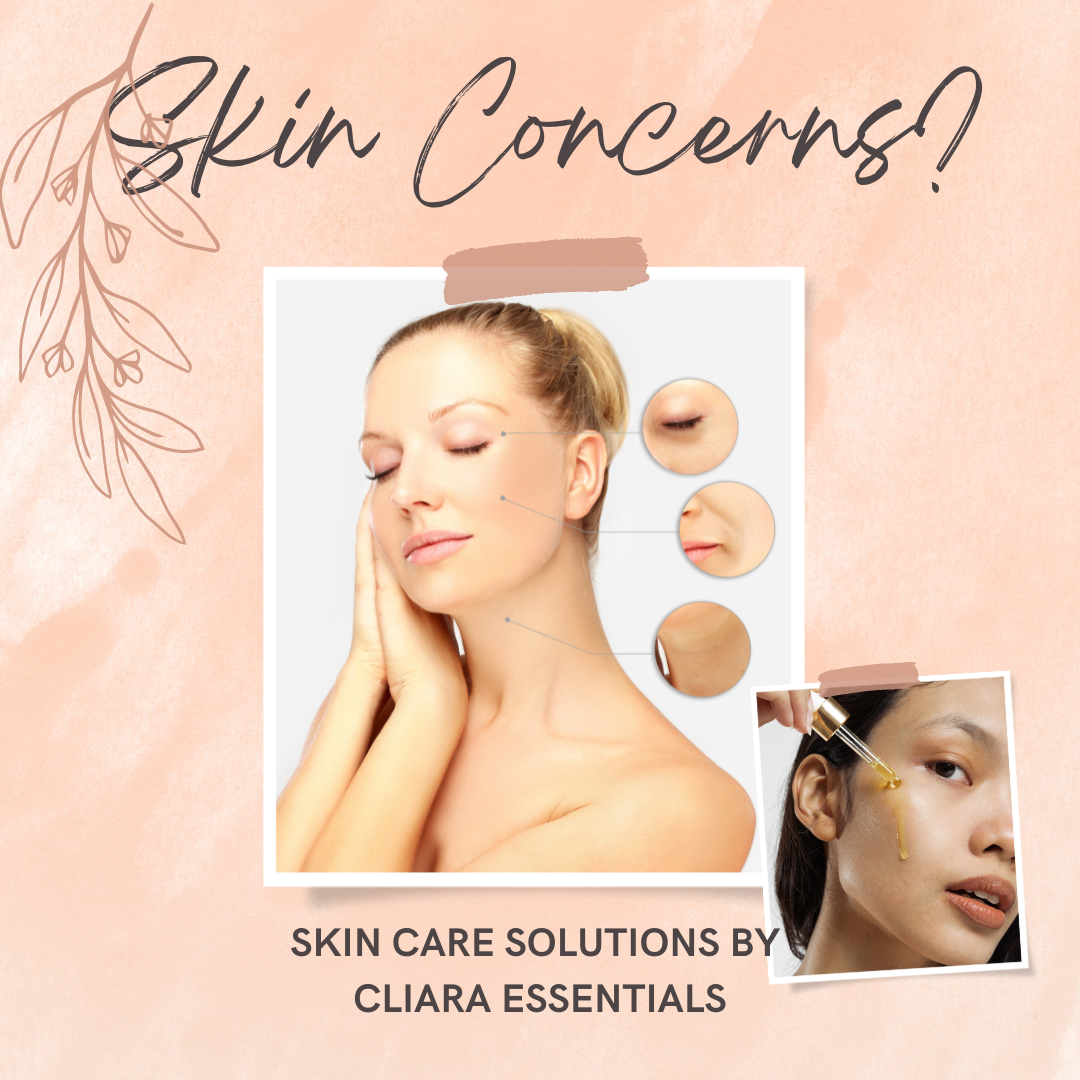 Skin concerns are subjective because of skin type and nature, therefore, the skincare solutions are highly personal. Your skin, the problems you have with your skin, your lifestyle and mindset. Here are our skincare solutions specially made to heal skin problems and help you nourish your skin.
Rosehip oil
Rosehip oil is often referred to as rosehip seed oil. It originates from the mostly-grown rosa canina rose bush in Chile. Rosehip oil is rich in vitamin A, which is required for the synthesis of collagen, and it contains a variety of vital fatty acids, including linoleic and linolenic acid.
It helps;
Even your skin tone and improves brightness

Keep your skin hydrated and moisturized

Reduce the signs of ageing such as wrinkles and fine lines
'I started using Cliara Rosehip oil about 10 days ago and the difference on my face is simply amazing. I have dull skin with pigmentation and this has done a huge difference on my face. I have tried other rosehip brands but this product did wonders on my skin that others had not done even in an year of using. I will continue to use this brand and product. I highly recommend it.'

- Shalani Perera Bandaranayake
Sweet almond oil
Almond oil has been used for ages in traditional Ayurvedic and Chinese medicine to help soften and soothe the skin as well as to cure small scrapes and wounds. This oil contains Vitamin A and E, Omega-fatty acids that help prevent premature aging and Zinc, an essential nutrient for healing acne or dark spots.
It helps;
Reduce under eye dark circles and eye puffiness

Protect your skin from sun damages

Reduce dark spots, acne and wrinkles
'This oil is really reducing my scars and pimples. It can see a good improvement in clearing my face. This product is actually highly recommended. Thank you so much.'

- Sandushi Jayawardene
Jojoba oil
A strong perennial that grows in North America is the jojoba plant. You may make oil from the jojoba plant's nut. Because it is so soft, jojoba oil can be used as a carrier oil for blending other essential oils. Rich in Vitamins and essential acids, jojoba oil is one of the most effective skincare oils with many benefits on your skin.
It helps;
Keep your skin moisturized and nourished

Increase collagen production and reduce wrinkles

Reduce dark spots and acne scars
'I have been using jojoba oil for around 3 weeks now and I am really satisfied with the results. It reduces the appearance of new acne and also helped to fade the darks spots and the acne marks I already had on my face. I am looking forward to try other essential oils by Cliara and thank you so much for your wonderful customer service as well!'

- Anuradha
Botanical facewash
Wild turmeric extract, Venivel extract, white sandalwood extract, and Nelli extract are all included in Cliara's latest formulation of a purifying botanical solution to deliver a calm, clean, and comfortable skin. These extracts all play a significant part in natural skincare and cleansing.
It helps;
Wild turmeric Extract: Provide glow & luster Skin
Venival Extract: Clean skin & Remove excess oil
White Sandalwood Extract: Prevent and cure pimples, Reduce wrinkle & Signs of aging, Heals dry skin, Enhance skin brightness, Exfoliate the skin
Nelli Extract: Treat Skin Pigmentation
'It's a good face wash. Suits me very well. Also helps to reduce acne problems. Thank you cliara for introducing quality products.'

- Thilini Ra