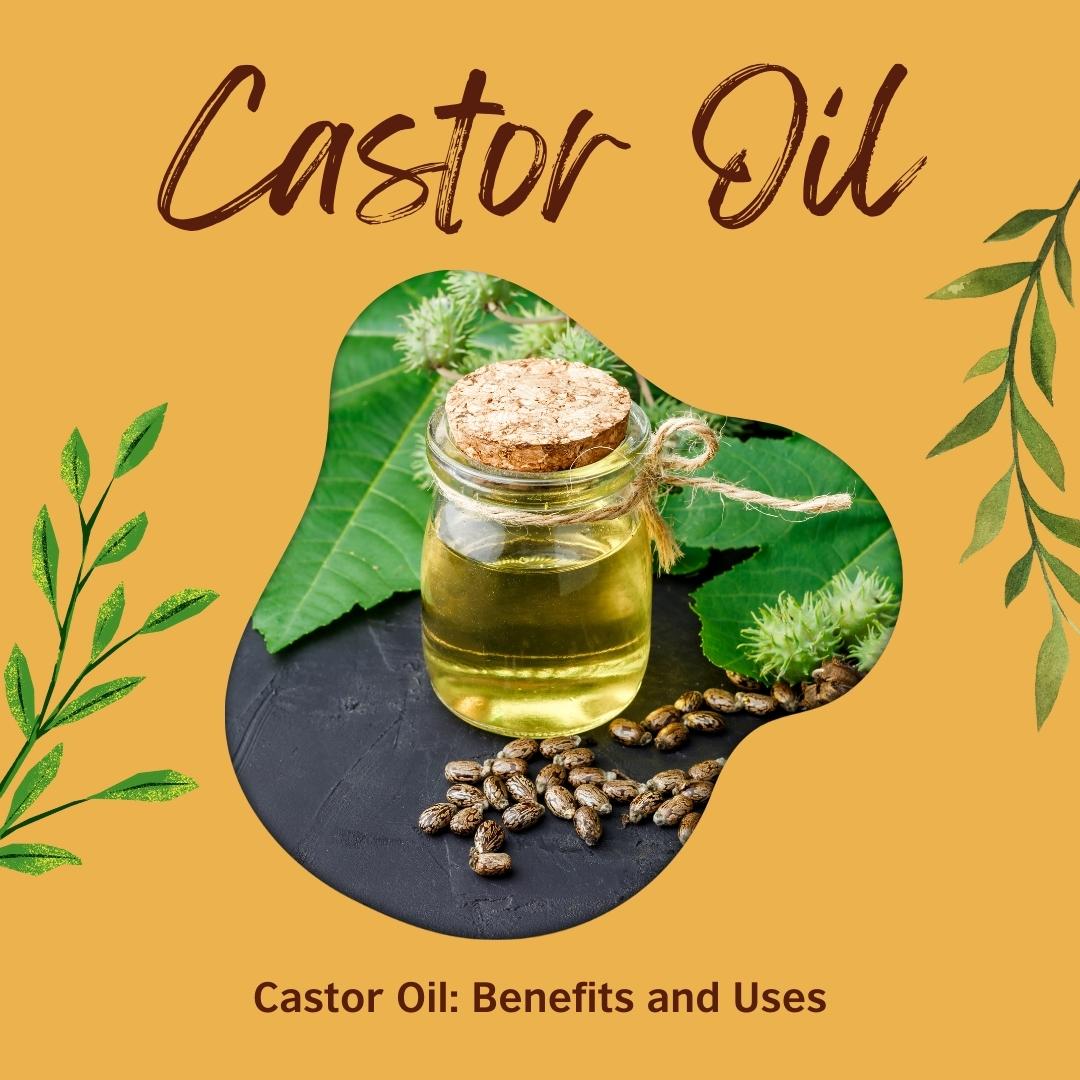 Castor oil is a versatile carrier oil that has been utilized by humans for thousands of years. It's manufactured by pressing the seeds of the Ricinus communis plant for oil. These seeds, often known as castor beans, contain ricin, a deadly enzyme. The heating procedure that castor oil goes through during manufacture, on the other hand, deactivates the ricin, allowing it to be used safely. Castor oil is used in a variety of medical, industrial, and pharmaceutical applications, it's a common pharmaceutical and skin-care product addition.
Castor oil has the potential to improve overall skin health as well as treat specific skin disorders. Despite the absence of scientific evidence, its antibacterial, anti-inflammatory, and moisturizing properties are thought to help treat some acne causes. According to a study, castor oil also kills fungal infections, which could help alleviate difficult-to-treat fungal acne.
Castor oil is frequently lauded as a natural hair-growth aid. Castor oil is a centuries-old cure that is supposed to hydrate the scalp, relieve dandruff, and leave your hair silky, strong, and lustrous. The following are some of castor oil's hair benefits, it increases blood flow to the scalp, resulting in stronger hair, and the oil can promote hair growth up to five times faster when used once a month. It can also be used to soothe a dry, itchy scalp and dandruff can be reduced thanks to its antibacterial and antifungal effects.
Castor oil is used by some people to grow longer hair or to treat hair loss or excessive hair fall. It's touted as a therapy for dry scalp as well as other scalp problems. While the average human hair follicle develops slightly over a centimetre each month, some anecdotal evidence suggests that consuming castor oil once a month can speed up development by three to five times.
Try putting a few drops of castor oil into your scalp if you're interested in utilizing it for hair growth. You can also add a couple of additional drops to the centre and ends of your hair. This may help to prevent breakage and improve the texture of your hair. Castor oil is a thick, sticky oil that is difficult to remove from your hair. Dilute it with other natural oils such as coconut oil or jojoba oil.
Ricinoleic acid, a monounsaturated fatty acid, is abundant in castor oil. These fats can be utilized to keep the skin moisturized. They function as humectants, retaining moisture by limiting water loss through the skin's outer layer (6, 7). Castor oil is a hydrating ingredient included in cosmetics. Castor oil is high in antioxidants, which help your body combat free radicals. The ageing process is accelerated by free radicals, which causes wrinkles to emerge sooner. Antibacterial properties are found in castor oil. On your face, bacteria can clog pores and cause acne. Anti-inflammatory qualities in castor oil can help reduce inflammation and puffiness. It may also help to minimize the size of inflammatory pimples or eye bags.