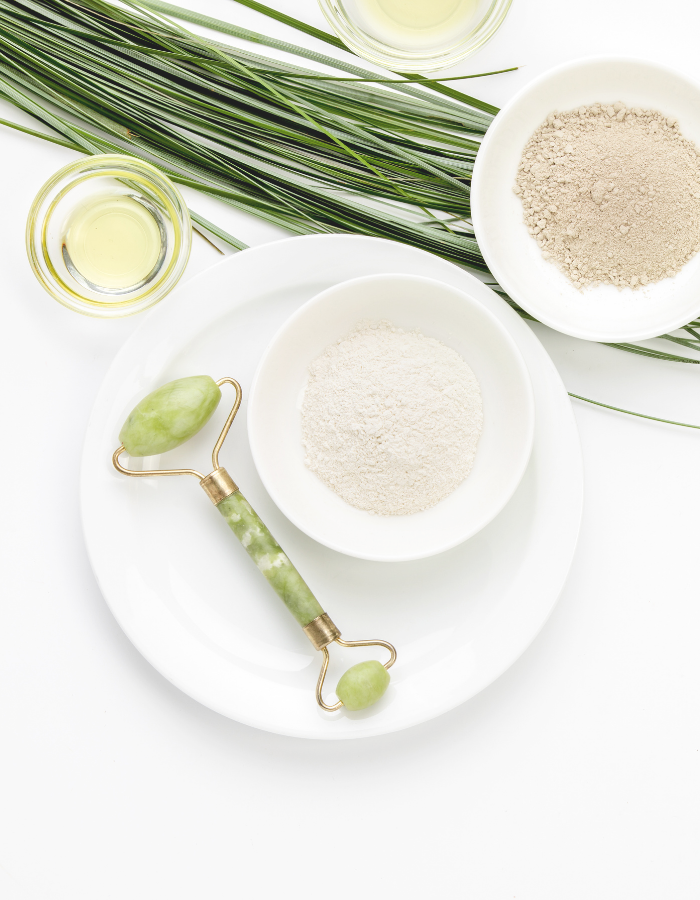 Jade roller is certainly the most trending beauty tool on social media, pretty sure you have seen the tool on Instagram feeds or YouTube beauty videos. Although it is very popular right now, the tool is an ancient beauty tool used in skincare routines. Here are the most asked questions on Jade rollers;
What is a Jade Roller?
The jade roller is a beauty tool trending in the beauty market today used for facial massages. This beauty tool dates back to the 17th Century in Chinese culture, associated with balancing Chi which is ultimately the body's energetic force. As a part of the traditional Chinese beauty remedies, jade rollers were heavily used to increase blood circulation and soothe face.
What are the main benefits of using a jade roller?
It is free of chemicals so fine with any skin type
As it's free of synthetic fragrances, dyes, sulfates, parabens, chemicals, and mineral oil, it's safe to use on any skin type.
Massaging your face and neck with a jade roller feels cool and pleasant, it soothes your skin and brings a freshness to your face.
A jade roller relaxes the facial muscles, helping to relieve scars, regular gentle massaging can certainly go a long way in maintaining a smoother and more adolescent complexion.
It adds an extra glow to your skin
Gentle massaging from jade roller can increase blood circulation, with a better circulation you can enjoy an extra glow on your face.
It upgrades the use of other beauty products
Jade rollers can support you to empower the uses and benefits of your face serums or carrier oils benefit.
It reduces dark circles and eye-puffiness
Jade rollers are perfect to heal under eye darkness and puffy eyes, it also supports reducing wrinkles and fine lines.
How do I use the Jade roller?
First step: Clean your face and neck area with water before you use jade rollers
Second step: Moisture your face, use a carrier oil or a diluted essential oil for this. Moisturising with Jojoba oil or Lavender oil + Rosehip oil are great options.
Third step: Start rolling - start from your inner cheek. You can use the larger roller for the forehead, cheeks, and jawline and the smaller roller for the delicate area around the eyes where the skin is thinner and sensitive.
What is the best time to for jade rolling?
It is recommended to use in the morning or before bedtime for better results.
How often should I use the jade roller?
Twice a day for the best results, you can use it in the morning and just before the bed.
What skincare or beauty oils work well with jade rollers?
Carrier oils work perfectly with jade rollers.
Rosehip oil - glow skin and reduce dark spots

Jojoba oil - reduces wrinkles and promotes anti-aging

Lavender oil with Sweet Almond oil - heal under eye dark circles and brighten your skin.
How long should I jade roll my face?
Depends based on your preference, however an upward soothing massage of 4 to 5 minutes is recommended.
How do you clean the jade roller?
After every use, it is suggested to clean the jade roller. Wash your jade roller using warm water and a gentle body wash (non-toxic body wash or soap). For an added cooling effect, your jade roller can be kept in your refrigerator.
Do jade rollers have any side effects?
Typically, jade rollers are safe to use every day, on any skin type but your jade roller needs to be properly cleaned every time before you use it.