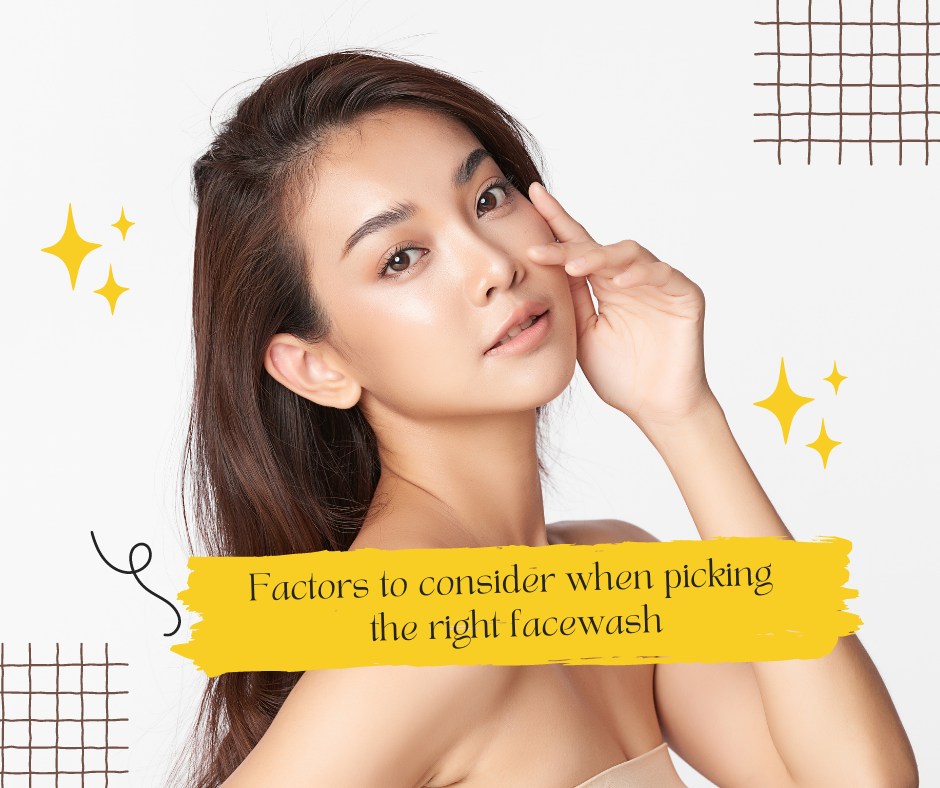 A face wash (also known as a facial cleanser) is an essential skincare product in everyone's daily skincare routine. Face washes work to clean out clogged pores by removing dead skin cells, grime, oil, sweat, sebum, make-up, and any other pollutants from your skin. Cleansers should be used as the most basic acne therapy for acne-prone skin, redness, and other disorders caused by pollution in your skin.
There is no doubting that the best face wash is essential for preserving radiant-looking facial skin. A face wash is one of the most important skincare items since it cleans the skin and removes the filth that the tissue accumulates during the day. While the market is flooded with a profusion of face washes and cleansers, choosing the perfect one can be difficult. Because tissue is highly fragile and easily inflamed, the face wash must be soft on the skin. Furthermore, cleansers that are not properly made for the facial skin should be avoided. Here are some essential rules to consider when browsing the aisles for the best face wash.
Understand your skin type - The most important thing to remember when choosing a face wash or cleanser is to know what sort of skin you have. Knowing your skin type will help you choose not just the best face wash for you, but also other skincare products. Using the wrong face cleanser can cause your skin to become greasy, dry, and irritated. As a result, determine whether your skin is normal, oily, dry, sensitive, or a combination.
Ingredients are important – It is not a bad idea to read the ingredients list on the back of a facial cleanser. While the majority of the listed substances are undoubtedly unfamiliar, you can become aware of the chemicals that lead to skin discomfort. When these chemicals are rinsed down the drain, they have a severe influence not just on the skin but also on the ecosystem.
Take note of how your skin feels after you've washed it. - So you're using a foamy cleanser to wash away the day's dirt, but how does your skin feel afterwards? Is it comfy or too tight? This rebound effect indicates that your cleanser isn't doing its job. Your cleanser should not cause you to have another skincare issue, and the type of reaction your skin has to your current cleanser can assist you to find one better suited to your needs.
Our Botanical Face Wash is developed considering these factors to provide the best skincare experience. Shop now