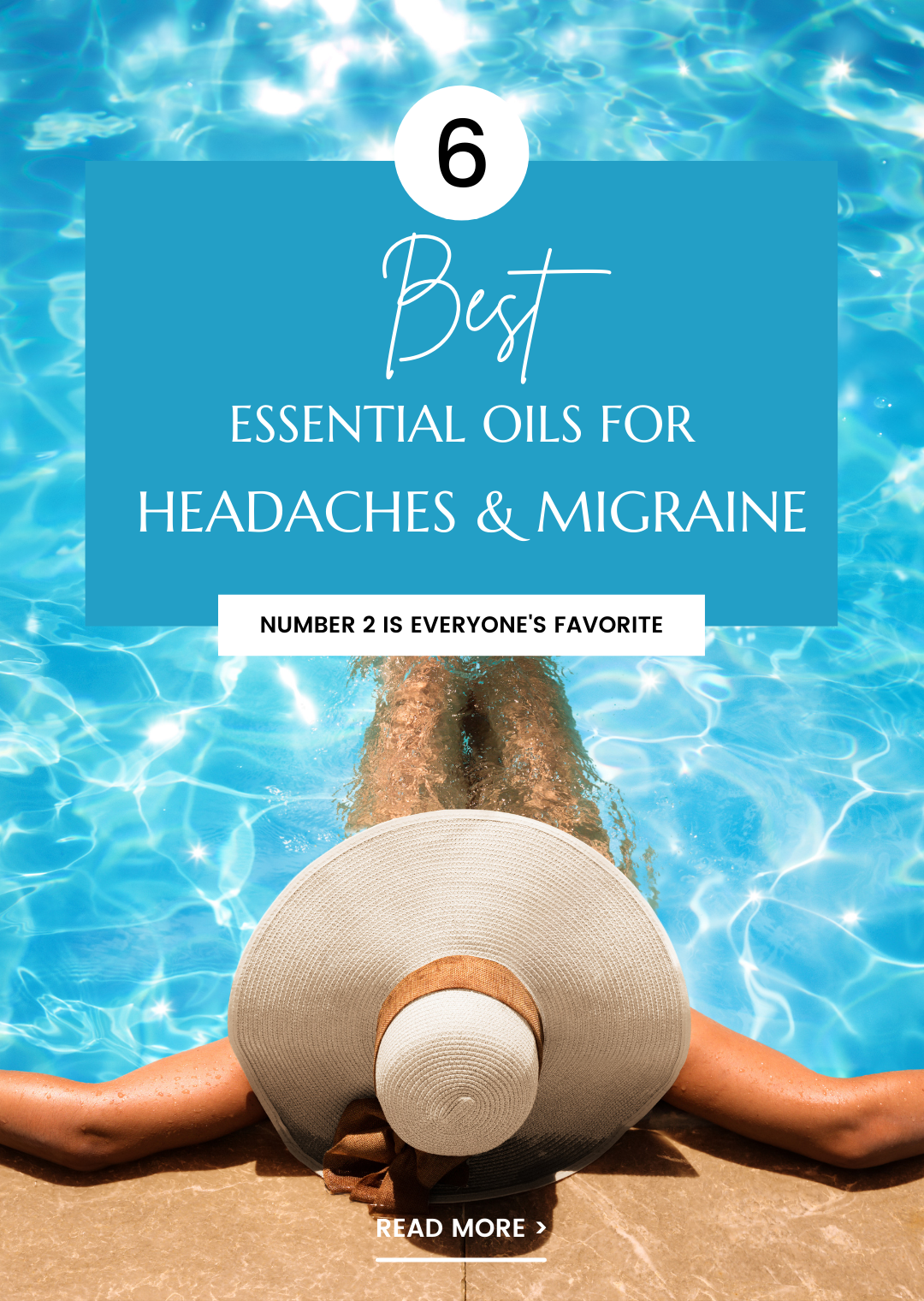 Essential oils are widely used in home remedies for a variety of ailments. Different oils offer different benefits, most importantly these oils have no side effects to your health. There are essential oils that can help for health conditions including headache, migraine and tension, the aroma of some essential oils can relieve stress and soothe pain. Diffusing therapeutic-grade essential oils can bring peace and calm your mind in hectic situations and ease your pain.
It is important to know what essential oils work well for headaches and how to use them, so today we are talking about 6 essential oils you can use.
Peppermint oil
Peppermint essential oil is certainly the mostly used oil for headaches and migraine. The oil contains menthol which can ease pain and relax muscles. The aroma has a pleasant cooling effect, when it is inhaled you can feel an instant mood boost. Applying diluted peppermint oil topically on your forehead, temple area and behind ears can help relieve headaches and migraine attacks. Diffusing a few drops of peppermint oil can create an uplifting and cheerful atmosphere.
Lavender oil
Lavender essential oil is popular for its calming and de-stressing properties, the oil is often used to help people to get deep sleep and to reduce anxiety and depression. Many people believe that it can relieve headaches and migraines caused by stress and anxiety. Inhaling the lavender aroma can help you to get rid of negative thoughts, reduce anxious feelings and create a calming mindset. Diffusing the lavender oil during the night before bedtime can promote deep sleep.
Rosemary oil
Mostly known for its powerful anti-inflammatory properties, the rosemary essential oil has been used as a medicine for hundreds of years for pain relief, headaches and depression. The rich ingredients and the aroma of the rosemary support blood circulation, reduce insomnia and relax muscles. You can dilute rosemary oil using a carrier oil of your choice (coconut oil or sweet almond oil are recommended), apply the mixture and massage the affected area.
Eucalyptus oil
Eucalyptus essential oil is well-known for its soothing and relaxing properties, also widely used as a treatment for sinus issues and tension. Inhaling the oil can open up nasal passages, clear sinuses and help relieve stress that cause headaches and anxiety. You can mix a drop of eucalyptus oil with a carrier oil of your choice and apply it to the chest to help clear the respiratory system. Also, adding a few drops of the oil to hot water and steam can help clear your internal breathing system.
Frankincense oil
Known as 'the king of the oil' from the ancient days, the frankincense essential oil has been used by hundreds of people to relieve headache, muscle pain and anxiety. The aroma of the oil can create a relaxing and soothing environment, calm your mind and reduce stress. Many trust the oil to heal cluster headache and tension headache, the anti-inflammatory properties of the oil help get rid of negativity.
Chamomile oil
Certainly one of the most expensive essential oils in the world, the roman chamomile essential oil is well-known for its soothing and relaxing properties. The oil is a great aid in treating anxiety, headache and insomnia. You can add a few drops of the oil to hot water and soak your foot in the mixture for 10 minutes for perfect relaxation. You can also add a few drops of chamomile oil to your bath and feel an instant mind boost.
Special note: Chamomile essential oil is not recommended for pregnant women as it carries a risk of miscarriage.
If you are a busy bee with limited time to mix oils and apply, you can choose the destress roll-on to keep a holistic solution with you on-the-go. The roll-on oil is made of lavender oil, sweet almond oil and few other ingredients.