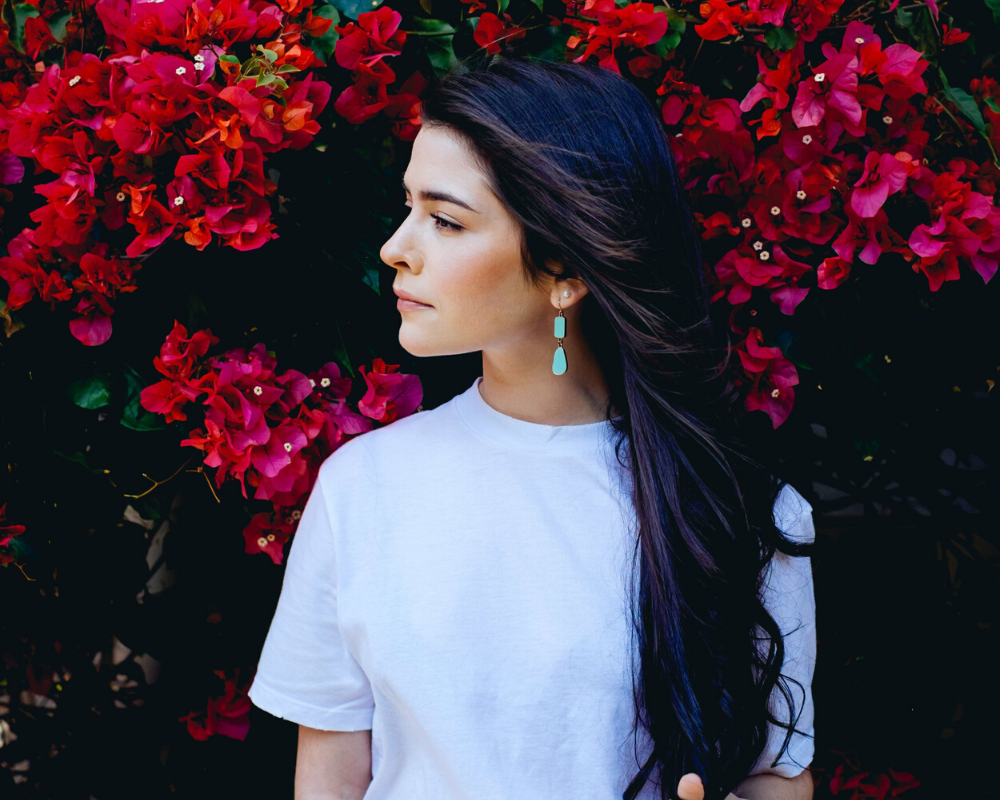 Essential oils are extracted from plants through distillation. While essential oils are known for their therapeutic properties, they also contain strong properties that can be advantageous for health and beauty. There are essential oils that can help hair growth, hair thickness, anti-dandruff, shine and healthier hair.
Here are our 5 best essential oils for longer and healthier hair;
Lavender oil
While it is beloved for its calming aroma, Lavender oil is beneficial for numerous purposes, mostly it is known for its properties of healing body and mind. Lavender oil can improve hair growth, increase hair thickness and shine. It also has antimicrobial and antibacterial properties, which can improve scalp health.

How to use it: Mix 4 - 5 drops of Lavender oil into 3 tablespoons of carrier oil (olive oil or coconut oil is recommended) and directly apply to your scalp, leave it for 10 minutes and rinse it off with a normal shampoo. Do this for few times a week and see the difference.
Peppermint oil
Peppermint oil is everyone's favourite because of its fresh, citrusy and stimulating aroma of mint. It is well-known for its properties of uplifting minds and increasing clarity. Peppermint oil promotes hair growth, supports hair thickness improvement and supports solving hair fall issues.
How to use: Mix 2 drops of peppermint essential oil with the carrier oil of your choice (Jojoba oil is highly recommended), massage it into your scalp, and leave on for 5 minutes before washing out thoroughly with shampoo and conditioner.
Rosemary oil
Rosemary has a refreshing and soothing aroma, with its amazing therapeutic properties it is widely used by many. This oil works well for dandruff issues, due to its capability of reducing scalp itchiness, it is used in herbal shampoos. Rosemary oil solves issues including oily hair, hair fall, split ends and hair thickness, this oil also enhances hair growth and thickness.
How to use: Mix 5-7 drops of rosemary oil with argan oil or coconut oil, and apply it to your scalp. Leave it in for at least 10 minutes before washing it out with shampoo. Do this twice per week for best results.
Lemongrass oil
Lemongrass oil has excellent soothing and calming effects on the mind, it is trusted by many people for its antiseptic, antibacterial properties. Since the Lemongrass oil is antibacterial, it creates a favourable environment on your scalp for healthy hair growth and it rejuvenates hair follicles. Lemongrass oil is an effective treatment for dandruff, it stimulates hair growth and prevents from hair loss.
How to use: Mix a few drops into your shampoo or conditioner daily, and make sure it's massaged into your scalp. Most effective when used daily.
Tea tree oil
Tea tree oil is famous for its powerful cleansing, antibacterial, and antimicrobial properties, mostly used in beauty and skincare products. Tea tree oil promotes hair growth, increases the thickness, soothes the scalp and protect from dandruff.
How to use: Mix 10 drops of tea tree essential oil into your shampoo or conditioner and use it daily or, mix 3 drops with 2 tablespoons of carrier oil of your choice (coconut oil is recommended), and leave it on for 15 minutes before rinsing it out.