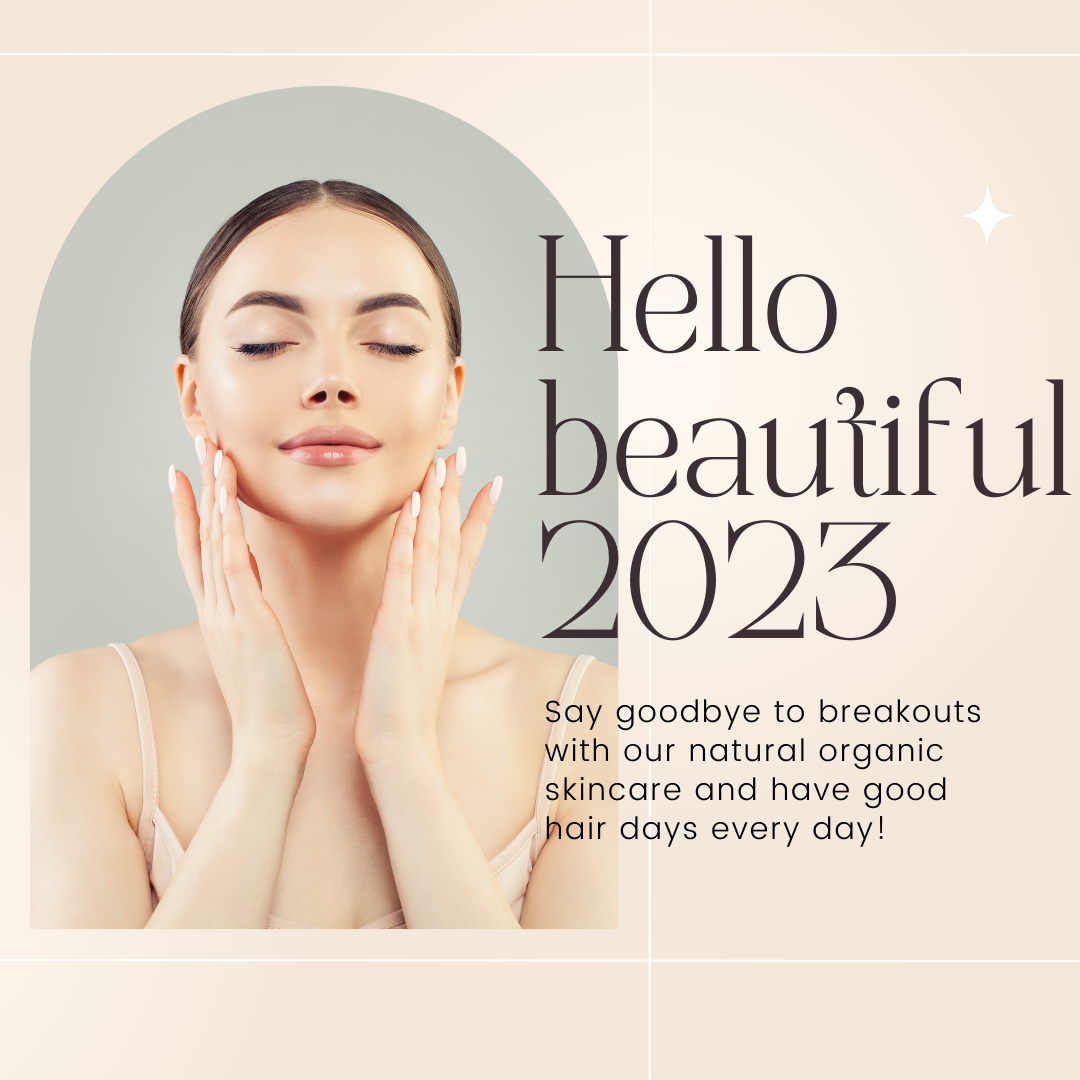 We test and keep track of the top beauty products at our company throughout the year, from those that become customer favourites to must-haves that our readers can't live without. We're looking back to 2022 as the new year, 2023 is just getting started and gathering up the skin care and hair care products that our community couldn't get enough of then.
These favourites are likely to improve your beauty routine, whether you're seeking the ideal daily moisturizer or a foolproof solution to getting the ideal hair treatment at home. They would also be a wonderful present for any beauty enthusiast as the new year approaches.
Rosehip oil
With over 40,000 customers and 1K+ 5-star reviews, this beauty oil is clearly a viral favourite. The fruit that blooms on the rosebush is called a rosehip. The fruit from dead roses that are left on the bush is a bright reddish-orange colour. Tiny, edible fruits are considered to have strong medicinal qualities. It is well recognized to contain significant amounts of vitamins, antioxidants, and essential fatty acids, all of which are claimed to be good for your skin. Rosehip oil contains vitamins C and A. Additionally, it contains crucial fatty acids like linoleic acid, gamma-linolenic acid, palmitic acid, and oleic acid. Vitamin F, a fatty acid made of linoleic and alpha-linoleic acids, is another component of rosehip oil. Oranges and lemons are thought to contain less vitamin C than rosehips.
Rosehip oil contains vitamin A, which may benefit your skin by reducing and correcting sun damage, smoothing out wrinkles and hyperpigmentation, and treating mild to moderate acne. This miracle oil is said to reduce the visibility of stretch marks and scars, according to anecdotal evidence. The content of fatty acids, vitamin A, and vitamin C in the oil may be the cause of this. Because it contains the aforementioned fatty acids, rosehip oil is a fantastic daily moisturizer. It boosts your luminosity and has a dry, non-greasy texture that easily absorbs into the skin. If you have zits, acne scars, or hyperpigmentation, rosehip oil might be a great addition to your skincare routine.
Botanical Facewash
Simply washing your skin with water after using soap is insufficient. Additional advantages of face washing for maintaining healthy skin include various. The truth is that picking the right face wash and applying it correctly is equally important. An excellent facewash offers your skin a clean appearance when you wash your face with it. Additionally, keeping the skin's ideal level of hydration requires washing your face using a facewash that uses fewer chemicals. Face washing aids in regulating the pH levels of the skin, enabling optimal hydration and product retention.
Every day, our faces come into contact with things like sweat, dirt, and pollution. So you can picture how your skin might look after being exposed to the elements for 8 to 9 hours. Thus, Cliara Botanical Face Wash helps to remove pollutants like oil, filth, and dirt that water alone cannot. Our Facewash will help maintain the pH balance of the face, keeping it smooth, supple, and younger-looking. Cleansing the skin thoroughly and frequently. Face wash helps remove dead skin cells, so your face will be better equipped to absorb moisture and other products.
Botanical Hair Care
Oil therapy is thought to be the best for your hair and scalp. It works as a conditioner for hair, a moisturizer for the scalp, and an inducer of hair growth. The oil restores split ends, repairs broken, damaged hair, reduces hair loss, calms dry, itchy scalps, and prevents dandruff. The most popular botanical hair oil is high in fatty acids, enters the hair more deeply than standard conditioners, and results in attractive, silky, lustrous hair. Botanical hair oils have strong bacterial, antimicrobial, and purifying properties. When used topically, it can help unclog hair follicles and encourage hair growth. Although our herbal hair oil is well known for its ability to treat acne, it can also strengthen your hair. Because of its effective cleansing, antibacterial, and antimicrobial properties, dandruff can be eradicated.
With ten freshly chosen, precisely blended components, this botanical hair oil is rich in natural vitamins. The oil is incredibly effective in treating damaged hair, reducing dandruff, addressing dry scalp, and promoting hair growth. The oil leaves your hair and scalp nourished, healthy, and shining thanks to its rich components and nutrients. Because Cliara Botanical Hair Oil is produced in Sri Lanka using time-honoured natural techniques, we believe it to be among the best oils available for all hair types.
Jojoba oil
Jojoba oil is well known as a popular carrier oil that can be combined with various other essential oils to enhance their effects. It is also well known for its healing properties and a host of other advantages. Jojoba oil is well known as a skincare product, but it also has many additional advantages, including antibacterial and antioxidant characteristics, which make it a fantastic all-purpose essential oil. It encourages healthy, hydrated skin, which diminishes fine lines and wrinkles. stretch marks and dry skin brought on by age. Both the flexibility and youthfulness of the skin are preserved by the jojoba oil's ability to produce collagen and keep the skin moisturized.
Jojoba oil, which has antibacterial properties, can be used to treat acne, dry skin, wrinkles, fine lines, and other ageing-related skin issues. Jojoba oil is comparable to the natural oil that the body produces. Jojoba oil is absorbed into the skin similarly to a naturally occurring body oil because the skin cannot tell much of a difference between the two. This reduces pore clogging, which also lessens the development of acne. Due to its resemblance to sebum, it also inhibits the body's ability to produce sebum. This lessens the skin's appearance of greasiness and also stops the development of acne. Jojoba oil is an excellent skincare product to encourage healthy, radiant skin because of all these factors.
We wish you all a beautiful year, Happy 2023!