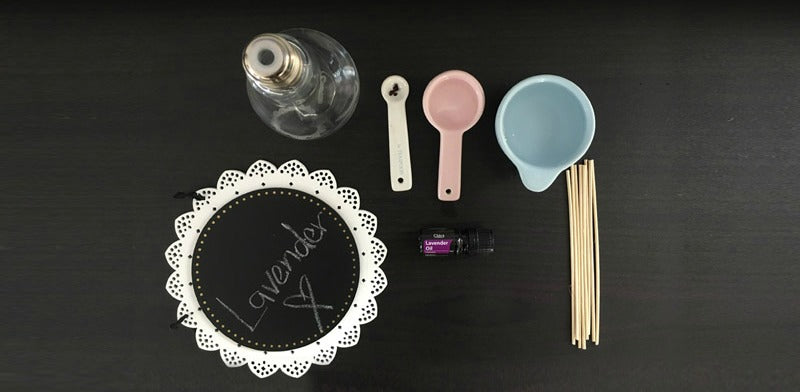 We are back again with another DIY!
Do you know how many chemicals are used in making air fresheners? Well … a lot of harmful chemicals!! Yet we all choose air fresheners over the bad odor we are trying to cover up with them. So, in the quest of trying to minimize using any artificial air fresheners we came across this super easy to make, super cute DIY reed diffuser that uses all natural ingredients.
Let's get DIY- ing then.
What you are going to need:
A container, glass or ceramic preferably with a narrow opening (or otherwise, we used a mason jar)
30-50 drops of Essential Oils (we used Lavender)
1 table-spoon of rubbing alcohol
½ cup of water
A bit of coloring (Optional)


Steps:
Pour all liquids to the bottle/ container
Add the coloring (If you are using any)
Give the container a slight shake


Insert the reeds
Wait for an hour and flip the reeds so that the clean side goes in the oil
Place a desired location


Change the oils and reeds once you run out of the oil, water mixture and keep enjoying different aromas!