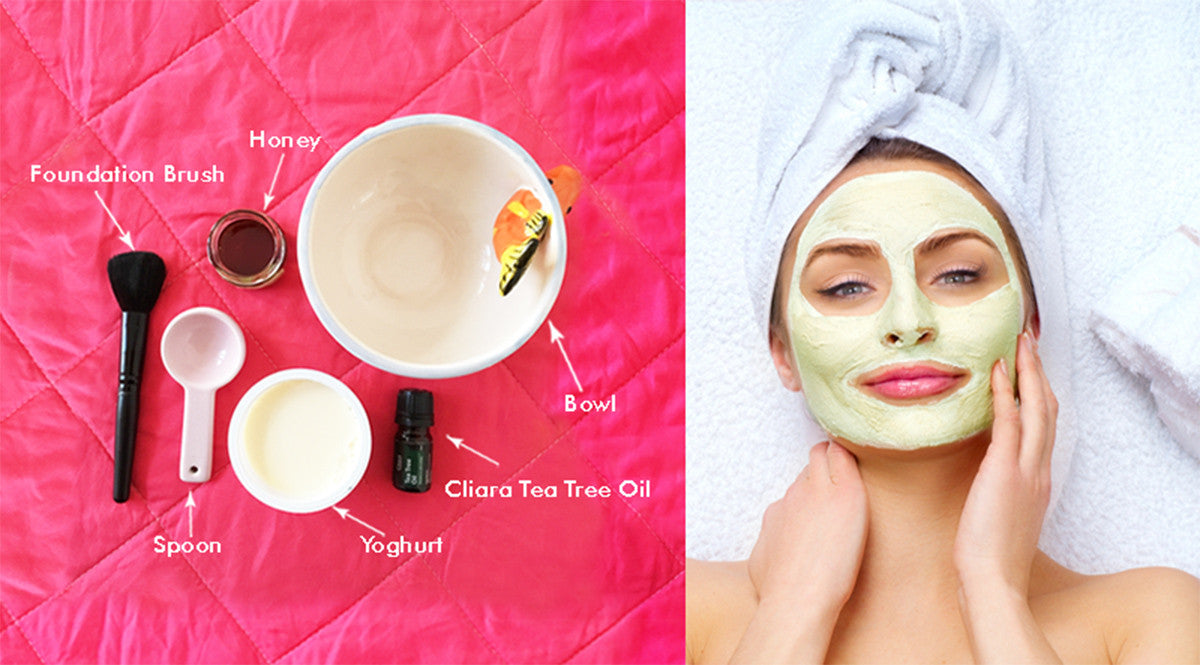 If DIY-ing is your thing we've got you covered! 
Tea tree oil is extracted from the leaves and twigs of the tea tree. It is known for the antiseptic properties and ability to heal wounds.
When the hot weather isn't being too kind to your skin you have to put extra effort in taking care of it. Apart from tanning your skin hot weather can also open pores, increase oiliness and also promote premature ageing! You can now treat your skin right at home without the hassle of going to a beauty parlor to get your treatments done. 
This is the perfect addition to your next night in,  showing some love to your face while you de-stress with your girls or your fur babies (like we did here) 
This is a DIY mask for your face to minimize the damage caused by the sun or acne. We will be using all natural ingredients and the best thing is you are only going to need 3 ingredients. 
Ingredients
Plus, a clean bowl, mixing spoon and a foundation brush.
Let's get making the mask!
Caution: Please note that some skin types maybe too sensitive to Tea tree essential oil so always be sure to do a test on your wrist or at the back of your neck before you proceed. 
Steps
Mix all the ingredients in a clean bowl
Use a foundation brush to apply the paste on your face and neck
Leave it for 15-20 minutes
When your skin is tightened wash it off while gently rubbing to clean the pores
Happy de-stressing folks! :)