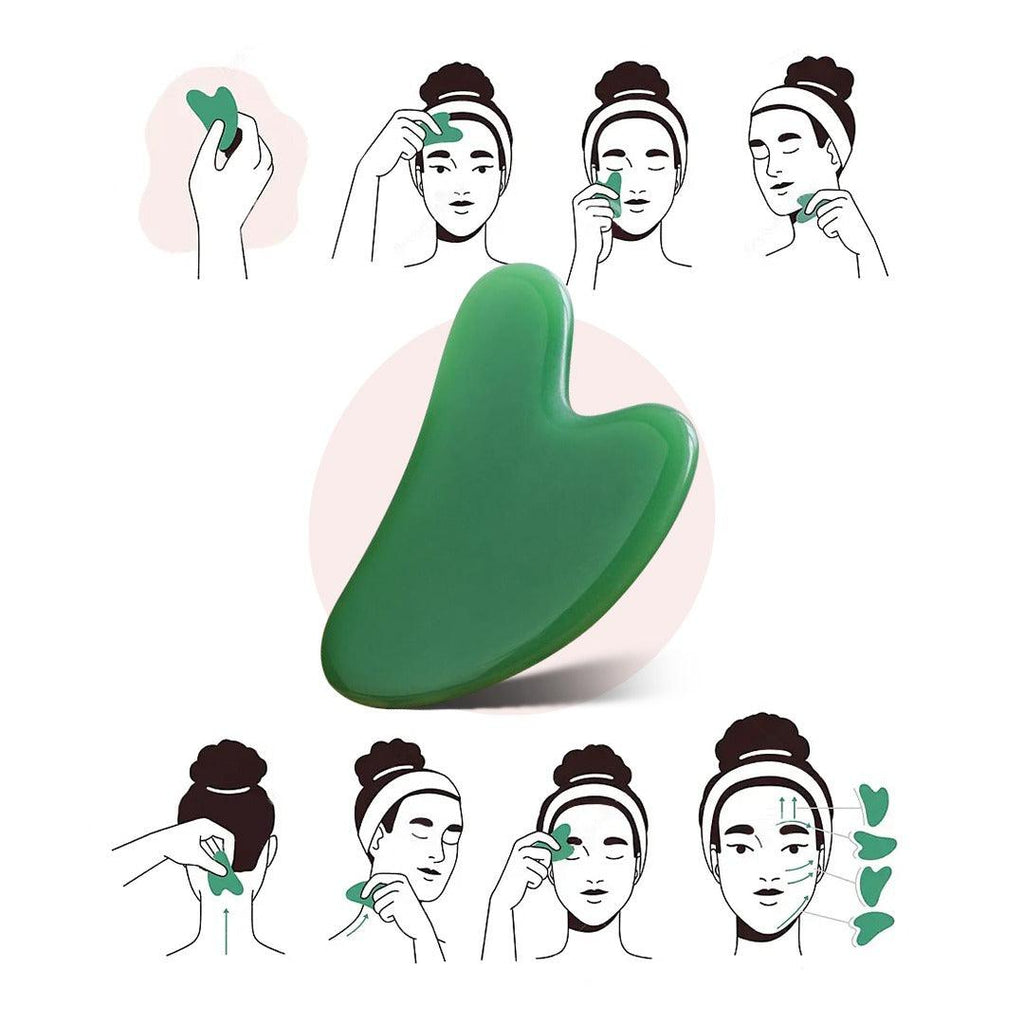 Green Aventurine Gua Sha
The Cliara Green Aventurine Gua Sha will work wonders for your skin. It is a traditional Chinese healing method that relates to dragging a smooth-edged massage tool on your skin to improve blood circulation. This age-old therapy offers a unique approach to better skin care and overall health, by relieving body aches and relaxing sore muscles.

How To use: Cleanse your skin and the Gua Sha stone well. Apply an oil on the face and using the longest side of the GuaSha, massage the cheekbones. Start just above the mouth and to the side of the nose and drag the tool upwards, following the contours of the cheekbones, towards the hairline using medium pressure. Repeat this sequence before moving to the opposite side. 
Main Benefits: 
Boost blood circulation of the face

Improve skin flexibility 
Promote lymphatic drainage
Firms the facial muscles and lifts the face over time.
Shipping inside Sri Lanka: We charge Rs. 250 islandwide for any location inside Sri Lanka. Free shipping for all orders above Rs. 3,500.
Shipping Times: Sri Lanka shipments take between 3-5 days.