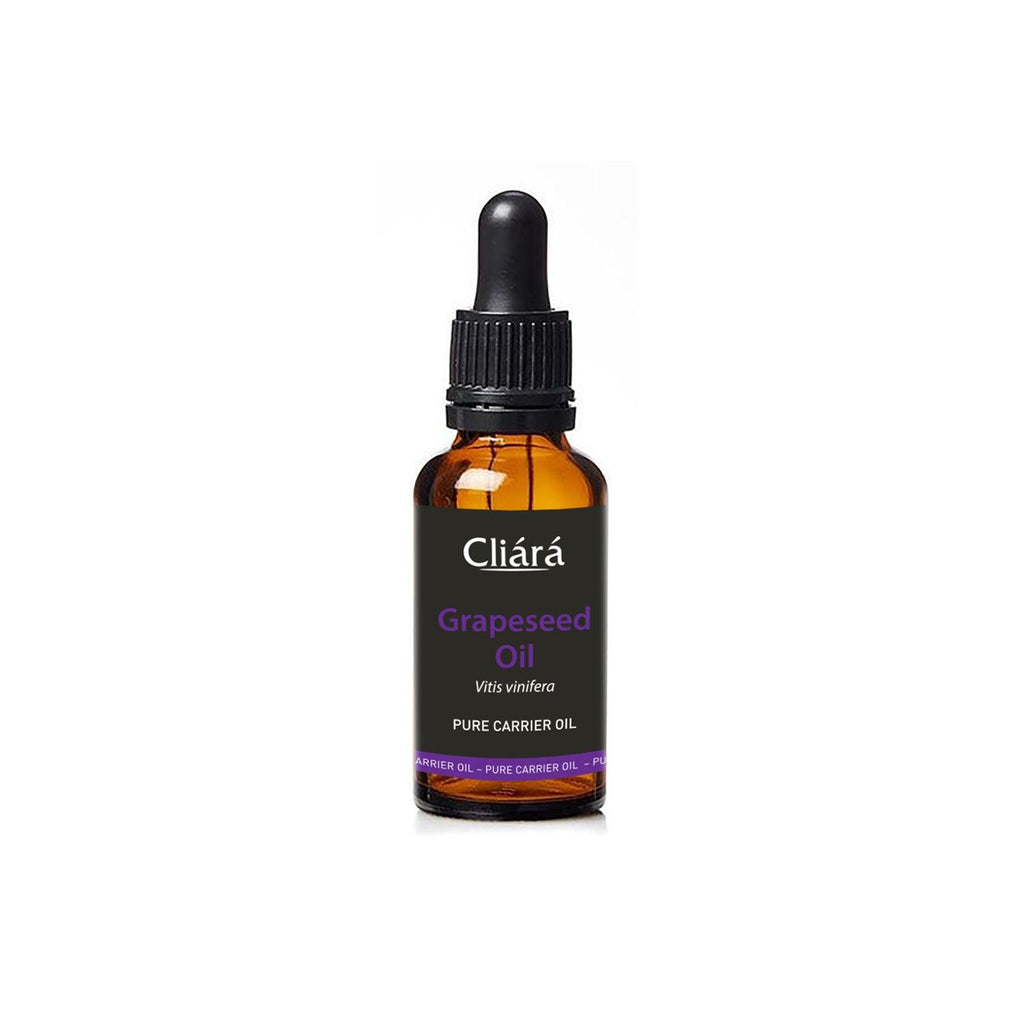 Grapeseed Oil
This oil is 100% pure and natural. Free from synthetic preservatives and chemicals. It is the preferred carrier oil for many massage therapists because of its light, satin-like finish. It also has some astringent qualities and is good for oily, acne-prone skin. 
Recommended For: All skin types.
Key Benefits:
-Help Fight Acne
-Face Moisturizer
-Natural Skin Brightener & Gives a Natural Glow
-Improve Skin Elasticity and Softness
How To Use: Apply 2-3 drops and gently massage into your face, neck, hair & body. Use alone or follow with your moisturizing products. Applying at night just before going to bed is ideal. Make sure your face is well-cleansed before application. 
Ingredients: 100% Natural, Cold Pressed Grapeseed Oil. Includes Fatty acids and is rich in Vitamin E
*Cautions & Patch Test Guide 
Patch tests are an easy way to help predict if you will have a negative initial reaction to Grapeseed Oil. 
-Apply a small amount of the product onto a clean area of skin on the upper forearm.
-Keep the area dry.
-After 24 hours rinse the area
-If any redness, burning, itching, blistering, or irritation is observed at any time throughout the test, do not use the product.
Shipping inside Sri Lanka: We charge Rs. 250 islandwide for any location inside Sri Lanka. Free shipping for all orders above Rs. 3,500.
Shipping Times: Sri Lanka shipments take between 3-5 days.