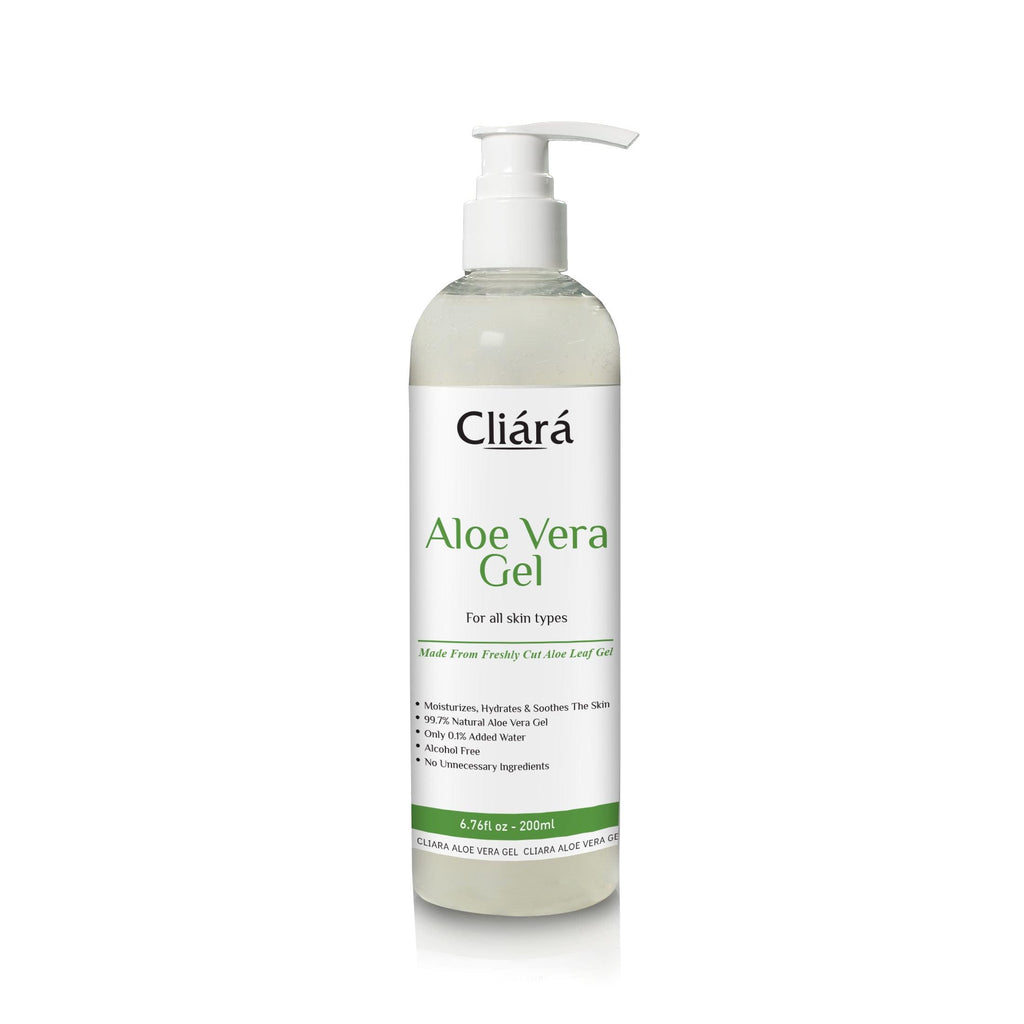 Aloe Vera Gel
Aloe vera, often referred to as the "wonder plant," is crucial for maintaining healthy skin. It is a natural acne treatment that promotes a young appearance while calming and healing your skin.
Discover the true power of Cliara Aloe Vera Gel, the key to elegant, healthy skin. To ensure maximum strength and purity, our premium aloe vera gel is meticulously extracted from the finest organic aloe vera plants. We at Cliara are committed to serving you with the best natural skincare products. Our Aloe Vera Gel is a testament to our commitment to quality and your health. Embrace the Cliara difference to reveal the natural beauty of your skin. 

Recommended For: All skin types.
Key Benefits:
Hydrates the skin
Treats to soothe the irritated skin
Maintains the healthy pH balance of the skin while retaining moisture.
How to use: 
Cleanse your skin thoroughly.
Apply a generous amount of Cliara Aloe Vera Gel to the desired area.
Gently massage in a circular motion until fully absorbed.
Use morning and night for optimal results. 
Ingredients:
Aloe Barbadensis (Aloe Vera) Leaf Juice (99.7%), Seaweed (Fucus Vesiculosus), Aqua/Water (0.1%), Cocos Nocifera (Coconut Oil), Apple Cider Vinegar, Permitted Food Preservatives (E202), Essential Oils.
Disclaimer:
For external use only,  Avoid eye contact, in case of eye contact, rinse eye thoroughly with water, in case of irritation, discontinue use and consult a doctor.
Shipping inside Sri Lanka: We charge Rs. 250 islandwide for any location inside Sri Lanka. Free shipping for all orders above Rs. 3,500.
Shipping Times: Sri Lanka shipments take between 3-5 days.